Ninety-nine cents would do you no good at all at Starbucks–but it will buy you any one of the 12 stories from my collection, Matters Familiar, in your favorite e-reader format.  (And, if you need a warmup, there are seven free stories available, as well.
Here's an introduction to Number Nine in Matters Familiar:   "Pallbearer:"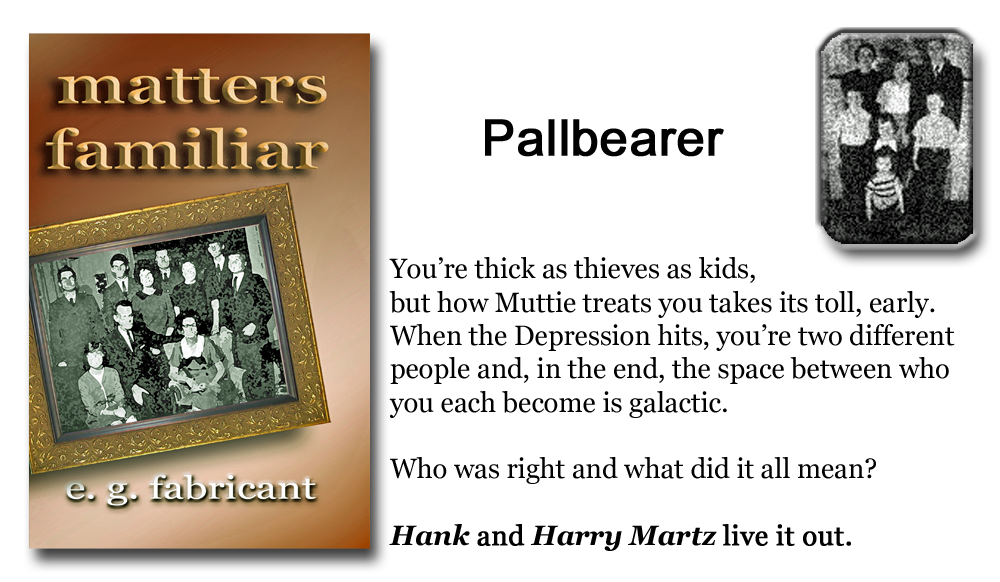 "Pallbearer" is the story of two brothers born in southern Colorado before World War I, whose early upbringing sets them on course for a lifetime of conflict.  Upon their deaths, their progeny discover an intriguing family secret.
Click here to view the video in which I introduce "Pallbearer" and read a scene from the story. You're invited to sample and buy the story–or the collection, as you choose.
I'd love to know what you think about the story's premise and its characters. Feel free to share your observations here or on my Facebook page.
Happy tales!