A gentle reminder that–besides enjoying them in my collection, Matters Familiar–you can sample and buy each story individually.
Welcome to the eighth story of 12: "Meridian."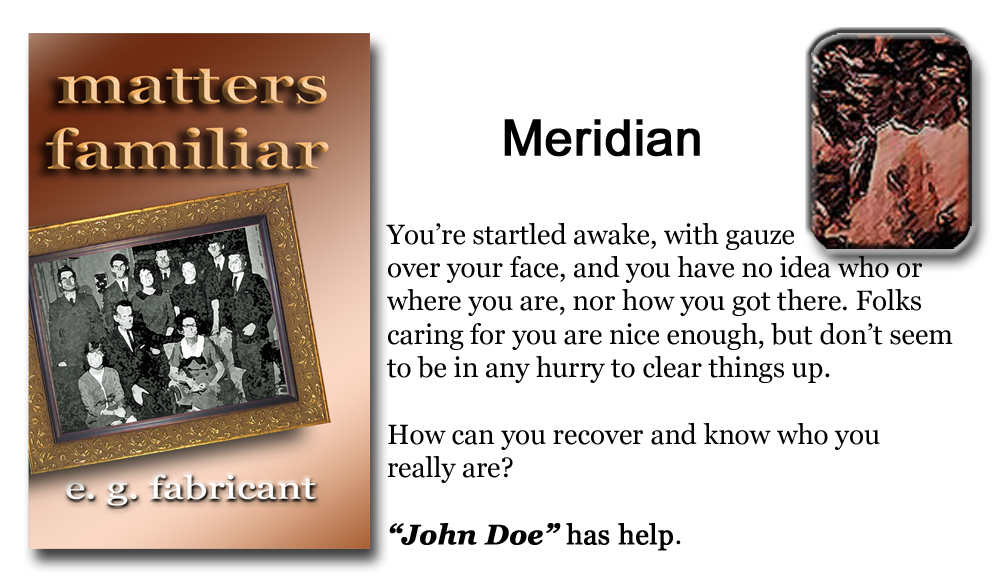 Two questions came to mind that gave birth to "Meridian:"
Why do we have such difficulty relating to other people who are not exactly like us?
What if a random circumstance erased whatever's responsible and forced us to start over?
Click here to view the video in which I introduce "Meridian" and read a scene from the story. You're invited to sample and buy the story–or the collection, as you choose.  (Lots of free stuff to read to warm you up, too!)
I'd love to know what you think about the story's premise and its characters. Feel free to share your observations here or on my Facebook page.
Happy tales!