Did you know that–besides enjoying them in my collection, Matters Familiar–you can sample and buy each story individually?
Today's tour of those stories stops at Number Five of the collection's 12 stories: "Intentional Walk:"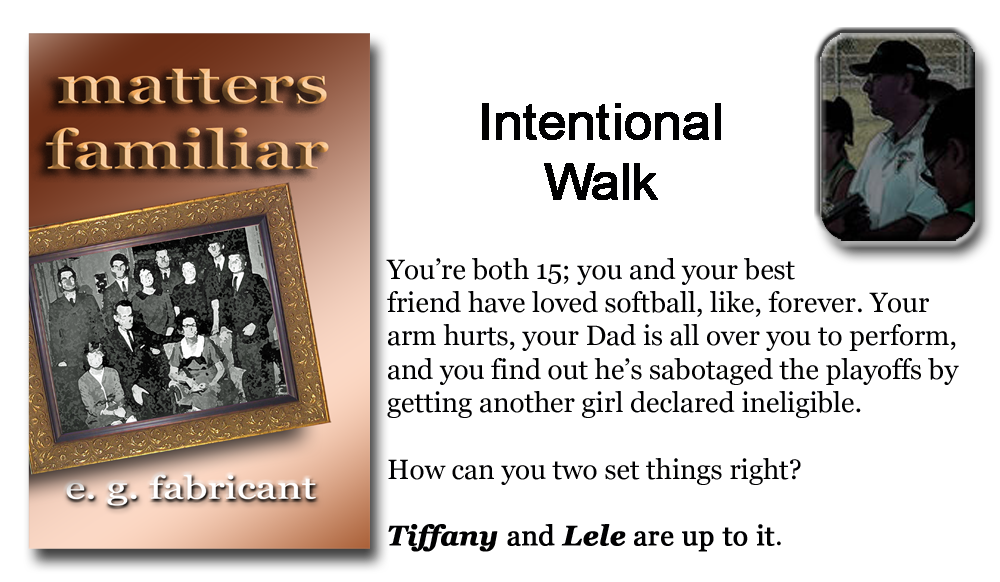 "Intentional Walk" was informed by watching my own kids and others' in "organized" athletics.  More specifically, one of my nieces was an outstanding junior softball player; I had boys, so attending one of her tournaments provided both a different and affirming experience.
Click here to view the video in which I introduce "Intentional Walk" and read a scene from the story. You're invited to sample and buy the story–or the collection, as you choose.
I'd love to know what you think about the story's premise and its characters. Feel free to share your observations here or on my Facebook page.
Happy tales!