You're cordially invited to sample each of the stories in my collection, Matters Familiar.
The third of the collection's 12 stories is "Chosen:"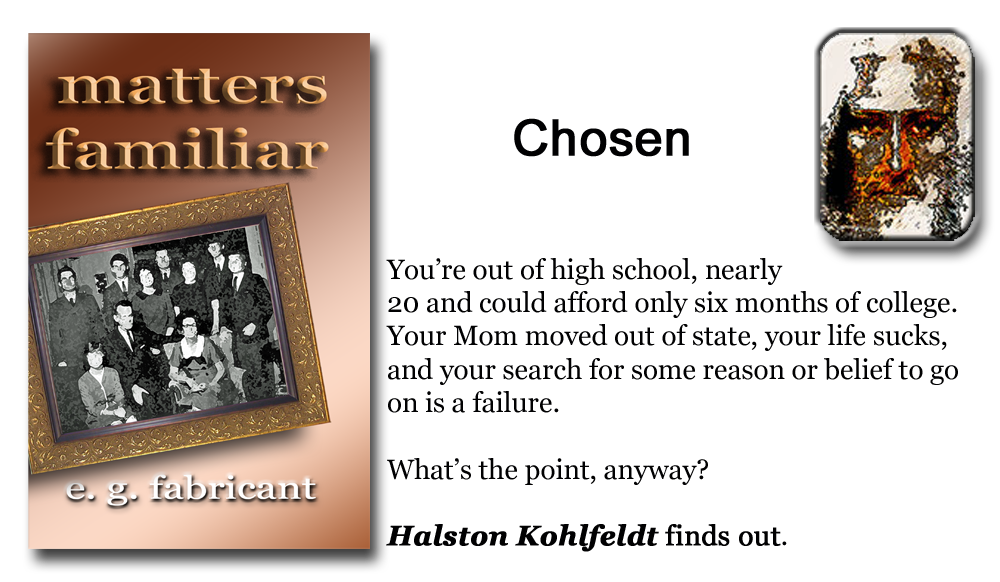 "Chosen" was inspired by my conversations with young people about their spiritual journeys and searches for a meaningful belief system in our fragmented culture. Given the subject, I gave in to the temptation to walk on the fantastic side in chronicling one such quest, here in downtown Sacramento.
Click here to view the video in which I introduce "Chosen" and read a scene from the story. You're invited to sample and buy the story–or the collection, as you choose.
I'd love to know what you think about the story's premise and its characters. Feel free to share your observations here or on my Facebook page.
Happy tales!