You're cordially invited to sample esch of the stories in my collection, Matters Familiar.
Second up among the 12 stories  is "Boys Will Be Men:"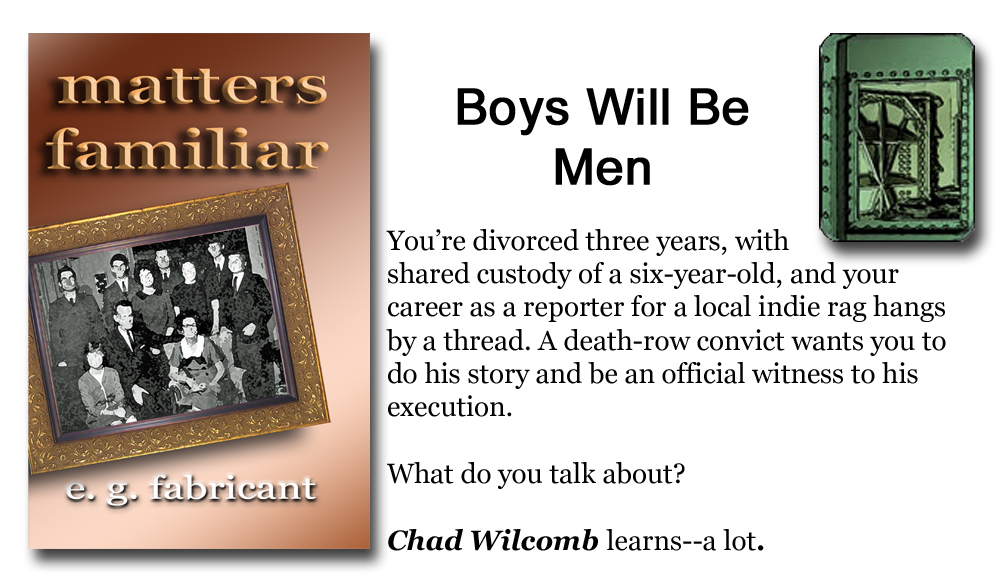 "Boys Will Be Men" was inspired by the burgeoning problem of boys growing up without a responsible male authority figure in their lives and possible social consequences.  Also included is a snapshot-in-time of capital punishment in California.
Click here to view the video in which I introduce "BWBM" and read a scene from the story. You're invited to sample and buy the story–or the collection, as you choose.
I'd love to know what you think about the story's premise and its characters. Feel free to share your observations here or on my Facebook page.
Happy tales!