Today, I'm beginning a series of posts to introduce you to each of the 12 stories in my collection, Matters Familiar.
Might as well start with Number One: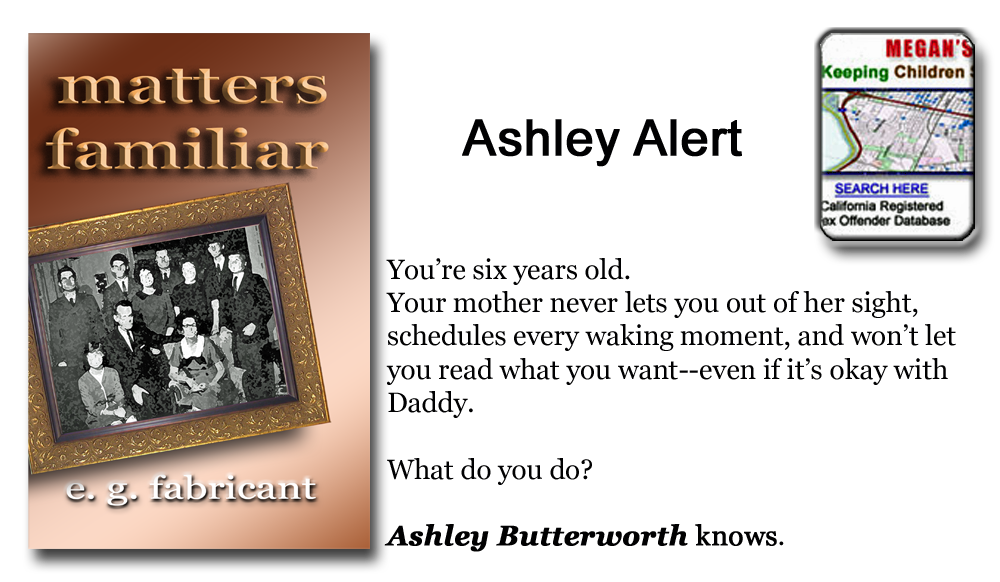 "Ashley Alert" was inspired by the cultural climate that gave birth to the "Amber Alert" system early last decade. (Has that much time since "Y2K" gone by already?)
Click here to view the video in which I introduce "Ashley" and read a scene from the story.  You're invited to sample and buy the story–or the collection, as you choose.
I'd love to know what you think about the story's premise and its characters.  Feel free to share your observations here or on my Facebook page.
Happy tales!