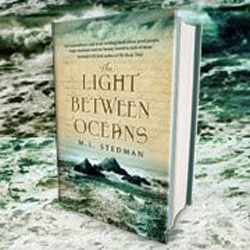 Earlier this year, I read, enjoyed, and reviewed M. L. Stedman's breakout novel, The Light Between Oceans.  (It was a selection of the CapRadio Reads book club.)
For those of you who are already Goodreads members–or are thinking about joining–they're hosting an exclusive, one-day-only discussion group this Friday, May 10, in which Ms. Stedman will respond online to reader's submitted questions.
I'm looking forward to it.  It's an amazing read and what she brought to it is just as intriguing.
Details here.