Picking up from last Friday's post: How does one become an informed and engaged citizen-voter?
Here are the rules I try to follow myself when gathering information:
Read widely, especially outside your own opinion/belief comfort zone.
When making information-based judgments, don't take anyone else's word for it.  (This will vary, depending on the degree of reliability you've developed by using a particular source.  Just remember: a clock's right twice a day, but nobody's right all the time.  Hm.  Who said that, recently?)
There are no shortcuts.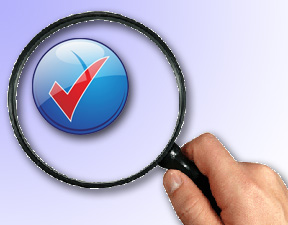 Following are online resources I use regularly to remain informed generally about politics, related issues, and to determine who's telling the truth.  (Some have paper publications to which I subscribe.)  Any list can be exhausting without being exhaustive, but these I feel confident in recommending because, in my experience, their strongest bias seems to be toward getting accurate information to adults who can think critically.
News/Opinion 
Al Jazeera.  An independent network owned by the government of Qatar, headquartered in their capitol, Doha.  Though criticized by domestic news sources—most of whom have also been accused of bias themselves—and frequently embarrassing other Arab states, Al Jazeera has been honored by the Index on Censorship and praised relatively recently by Secretary of State Hillary Clinton. I find a geocentric presence and perspective on a crucial, changing region that isn't available from other news organizations—especially ours.
The Atlantic.  Okay—full disclosure: William Dean Howells, the founding publisher, was Sam Clemens' publishing guru and confidant.  Nonetheless, this outfit serves up high-quality, challenging content via monthly magazine and online.  Two examples: correspondent Ben W. Heineman, Jr.'s post last Wednesday, a brief history of "the Big Lie" in politics, and Ann-Marie Slaughter's July offering, "Why Women Still Can't Have It All."  (See also James Fallows, below.)
Big Dailies.  Gotta mention the Gray Lady and her Nation's Capitol and West Coast counterparts, if only because of their print traditions—they've resisted corporate creep more than most—and the fact that they still require two sources and check facts on occasion.  In this the 40th year since the Watergate break-in and CREEP's secret, "slush fund" (a paltry $2-3 million), I don't know if it's appropriate or just wistfully nostalgic to recall that two unknown Metro beat reporters busted the biggest political disinformation campaign in our history.  Last April 3, Woodward and Bernstein reminisced on C-Span as part of an American Society of News Editors panel.  Best bit: Woodward reported that he asked his Columbia School of Journalism seminar students how they'd attack the story today; their answer, he said, "gave me the closest thing to an aneurism I've ever had."  Answer?  "Just Google it."  In L.A., I've got soft spots for George Skelton (state politics) and Steve Lopez (local politics and life).
BBC News. An independent corporation chartered by the Crown, BBC News is the largest broadcast organization in the world with 44 bureaus and over 2000 journalists.  Taken daily with Al Jazeera through their prolific RSS feeds, BBC provides the Euro-centric lens, with a healthy skepticism toward its former colony and current ally—and they didn't ignore the Paralympics like NBC did.  (This is what PBS can be, if we ever grow up.)
The Economist.  This venerable portal offers a valuable international perspective on business and finance and—naturally—economics not found too many other places, in my opinion.  One of my favorite features, Babbage, scores pretty regularly on science and technology issues.  The September 5 offering was an interview with Sir Tim Berners-Lee, the father of the Internet (featured in the London Summer Games' opening ceremony), on the announcement of his foundation's creation of the Web Index, which ranks 61 countries according to the economic, political and social impact of the web, the state of their communications and institutional infrastructure, the availability of web content and services, and the extent of web use.
James Fallows.  I've mentioned in past posts that Fallows is my favorite canary in the political coal mine, and I praised both his 1996 book and his broader introduction of Mike Lofgren last week.  Former President Jimmy Carter's principal speechwriter, Fallows has been corresponding from the Atlantic since the '70s.  He's lived in and written on the Far East and for the magazine on everything from Sri Lanka to how better use of general aviation could relieve commercial air traffic congestions.  At all times I've found him honest, thorough, and dependable.  Yesterday, he followed his technician's analysis of the President's Charlotte speech with two Daily Show clips, offered as the best convention summaries—introduced with these apologia:
Yes, I know that it's lame just to make an item out a Daily Show clip. But this should not be missed. Seriously.

* * * * *

And maybe it becomes less lame, and certainly more "balanced," if I include this one It's another look at the "disappointment" question I mentioned here.

* * * * *

"Real" items will resume after a decent interval.
New Yorker.  Though I subscribe primarily for humor (cartoons, "Shouts and Murmers," and, lately Andy Borowitz), short fiction, and metropolitan life in manageable doses, Washington correspondent Ryan Lizza and legal affairs analyst Jeffrey Toobin are almost always worth it.  Oh, yeah—and that Malcolm Gladwell guy…
Public Broadcasting.—Our red-headed stepchild version of BBC One.  (See BBC News, above.)  The Corporation for Public Broadcasting, the Public Broadcasting System, and National Public Radio provide the closest thing we've got to truly community-based media in television and radio anymore.  Personally, I think they're hamstrung by having to look over their collective shoulders constantly at wackos in the Congress  The PBS News Hour is better than any other network offering, but they tend to be afflicted by Fair and Balanced Shouting Heads Syndrome as are their corporate, for-profit counterparts—if not as much.  "Washington Week in Review" is just more punditry on parade.  If you have to do talk radio, stay with your NPR affiliate—most of their programming is still fact-based and listening won't make you crazy.  And—subscribe and donate!
Reuters.  This is the go-to multi-national news and financial information subscription service.  Of its two rivals Associated Press has similar reach but is more beholden to its U.S. print and broadcast subscribers, and United Press International is a shadow of its former self.  Reuters employs around 2,000 reporters—11 of whom have been killed on assignment in the last 12 years—and still attempts to self-enforce rules of objectivity.  To me, their coverage of news seems less infused with opinion that either AP or UPI.
SCOTUS.  This blog, founded in 2002 by married attorneys Tom Goldstein and Amy Howe and now part of Bloomberg Law, is dedicated to covering significant U.S. Supreme Court cases, front to back and in understandable English.  While other news outlets made fools of themselves when the Affordable Care Act decision was handed down in May, SCOTUS was the gold standard.  Veteran Court reporter and contributor Lyle Denniston has made sense regularly on Section 5 of the Voting Rights Act of 1965 and pending voter suppression cases.  Non-legalese spoken here!
Washington Monthly. This bimonthly rag, founded 43 years ago by Charlie Peters—a disciple of Izzy Stone's—is independent and funding principally by reader subscriptions.  Their reporting continues to be unfailingly accurate and perceptive, and Mr. Peters continues to skewer official Washington deftly, but with honest concern rather than snark, in his bimonthly "Tilting at Windmills" feature.  The July/August edition had in one place the pithiest explication of the economic problems we're facing, and potential solutions, that I've ever read.
Washington Spectator.  Former Texas Observer editor Lou Dubose, who co-wrote three books with the late Molly Ivins, offers this four-page, 20-per year newsletter, which features a handful of brief, meaty essays—usually précis of longer pieces for more in-depth reading—and reviews that are always topical and interesting.
Media Watchdogs
Annenberg Center.  Directed by Dr. Kathleen Hall Jamison, a frequent guest on and contributor to Bill Moyers & Company, the Annenberg Public Policy Center at the University of Pennsylvania offers a wealth of resources to both policymakers and the public on current affairs and the role and impact of the media on our culture and politics.  Two of their sponsored projects are of particular use in campaign season:
FactCheck.org is in the business full-time of monitoring claims and assertions by both campaigns to determine how accurate they are, including "hot" urban legends on this here Interweb.  Their compendium of Super PAC and 501(c)(4) "players" is an excellent one-stop shop to see who's donating (to the extent possible) and how much in this poisonous, post-Citizens United environment.
FlackCheck.org.  Guess what?  The Federal Communications Commission gives local broadcasters the right to require non-candidate advertisers to demonstrate the veracity of their ads before airing them.  This organization enables you to email broadcasters in your area to "exercise their rights and responsibilities," and thank those who have done so.
Bill Moyers.  Bill Moyers = National Treasure.  I remember seeing Mr. Moyers on TV as a senior in high school; he was LBJ's Press Secretary from 1965-67.  Following another 10 years as a commentator, he's devoted his career to date to daring the media to fulfill its First Amendment responsibilities.  His weekly "Bill Moyers & Co." on PBS is a must-watch and his website is rich with topical information and opinion.
FAIR. For my money, Fairness and Accuracy in Reporting is the best out there, because they spare no one.  Nonprofit and subscriber-supported, they ride herd on all "corporate media" and call out untruth wherever they find it.  FAIR offers a wealth of digital and print tools, including the monthly Extra; their public radio commentary, "Counterspin;" "FAIR-TV," weekly; a prolific blog; and other publications.  (Full disclosure: My nephew works for FAIR and does a damned fine job.  He produced one of the earliest and most comprehensive critiques of Bill O'Reilly; unfortunately, it was just before then-comedian Al Franken released his indictment of right-wing talk radio hosts including O'Reilly—with whom he sparred on Book Expo.)
Freepress.  FreePress is a younger organization led by nonprofit warriors that is dedicated to both informing and mobilizing citizens to protect speech in all its forms.  Unlike the other organizations listed here, they place special emphasis on Internet freedom and access and personal digital communications.
Voting
League of Women Voters.  There's nothing like being denied the right to vote for 130 years to lead a group to do practically all possible to protect that franchise.  The League is deeply involved in everything from voter education, registration, and protection to making government at all levels more efficient and accessible.  Nationally, they're on the front lines in pressing for the truth about current voter registration, redistricting, and other potentially suppressive efforts.  In California, a good bellwether as to whether a ballot measure is worth supporting or opposing is the position taken by the California Chapter.
Vote Smart.  Two things impress me about this Montana-based nonprofit: The number and diversity of former moderate public officials and advisors who have lent their names to this effort, and the degree to which relevant information on issues, interests, and logistics has been combined that any voter anywhere in the country can use.  Personally, the "VoteEasy" tool makes me a bit nervous because—based on overly simplistic responses to issue questions, it applies subjective labels like "Lacks Courage" to incumbents or candidates whose records or positions may tend toward the middle of the spectrum.  Nonetheless, it's a good "second opinion" and better than nothing for folks who are just beginning to focus on November.
Government
Congressional Budget Office   By law, CBO is required to provide objective, timely, and nonpartisan information and analysis to assist the Congress in making budgetary and financial decisions.  The fountainhead of all things factual concerning federal fiscal history and policy, CBO's website offers a trove of easy-to-understand facts and figures.  Regular updates on the federal budget and the fiscal status and impact of the Affordable Care Act ("Obamacare") are essential.  Don't be afraid; the Director's Blog is a good place to start.
Congressional Research Service.  The Congress allocates approximately $100 million annually to fund this division of the Library of Congress, a "think tank" that provides reports to Members of Congress on request about topics relevant to current political events.  By law, their analyses don't become publicly available unless a Member of Congress releases them.  Open CRS is a centralized, searchable utility that brings together already-released reports.  Stating that "[w]e believe that it would be far preferable for Congress to make available to the public all CRS Reports," the Service asks anyone and everyone to request and submit their reports for access.  Take action, citizens!
Government Accountability Office.  Headed by the appointed Comptroller General, GAO is the federal government's nonpartisan auditor/investigator/referee, charged with generating unbiased information for the Congress and agency heads, both on demand and in scheduled reports.  The agency's broad mandate makes GAO responsible for:
Auditing agency operations to determine whether federal funds are being spent efficiently and effectively;
Investigating allegations of illegal and improper activities;
Reporting on how well government programs and policies are meeting their objectives;
Performing policy analyses and outlining options for congressional consideration; and
Issuing legal decisions and opinions, such as bid protest rulings and reports on agency rules.
In short, GAO covers the waterfront.  If there's a program issue you have a question about, they're on it.
Government Printing Office.  In operation since 1813, GPO provides publishing and dissemination services for the official and authentic government publications to Congress, Federal agencies, Federal depository libraries, and the American public.  FDSys is their easy-to-use portal to search for specific documents from anywhere in the three branches of the federal government.  Hey!  Impress your friends!  Download their mobile app and flash around the entire federal fiscal year 2013 (Oct. 1, 2012-Sept. 30, 2013) budget.
Congress.gov.  "In the spirit of Thomas Jefferson," the Library of Congress offers all possible information on federal legislative activity, including real-time streaming video.  (Jefferson's Manual is still the parliamentary guidebook for congressional deliberations.)  All relevant documentation is here, at your fingertips, as are links to other pertinent Library collections, such as the Law Library of Congress and Documents from the Continental Congress and the Constitutional Convention.  If you're a Twitter user, you can follow @Congressdotgov and link directly to online streams of Congressional hearings as they occur.
California Tools
Fair Political Practices Commission.  The FPPC, often called California's "political watchdog" by popular media, is responsible for policing our state's anti-corruption and campaign finance laws and fining violators.  FPPC maintains current summaries of campaign finance reports and its own special reports, in easy-to-navigate pages; most currently apt is 2014 Election Spending.
Legislative Analysts Office.  LAO has been the nonpartisan fiscal and policy advisor to the California State Legislature for 70 years. Unlike the Congressional Research Service, the Legislative Analyst and his staff are not prohibited from expressing their own opinions.  They review and analyze everything from the annual budget submitted and revised by the Governor and his Department of Finance to the policy and fiscal impact of ballot propositions. Their site offers access to categorical reports and publications in 13 broad, searchable subject areas.
Legislative Counsel.  The Legislature's nonpartisan lawyer, Leg Counsel maintains a site through which you can access current and archived information on all things legislative and statutory that's fully searchable, including:
Secretary of State.  Besides being California's archivist, the Secretary is primarily responsible for assuring that we voters are fully informed and our elections are timely and fair.  Of primary interest here are the searchable databases she maintains on elections, lobbying activity, and campaign contributions.  (As I've observed before, we've had our own version of Super PACs in California since 1994, thanks to voter-approved "reforms."  The difference?  Here, you can learn pretty quickly who's giving how much to whom.)
State Auditor.  According to their mission statement, the California State Auditor and her Bureau of State Audits promote "the efficient and effective management of public funds and programs by providing to citizens and government independent, objective, accurate, and timely evaluations of state and local governments' activities."  Besides viewing the results of their audits of the implementation and success of all publicly funded programs, any citizen can file a confidential complaint about any "improper governmental activity," defined as "any action that violates the law, is economically wasteful, or involves gross misconduct, incompetency, or inefficiency."
Fun
Politify.  Created by a couple of U.C. Berkeley engineering grads, this online "tool" asks you a couple basic demographic questions—including income and ZIP Code—and tells you who between Obama and Romney is better for you personally, locally, and nationally.  As a long-ago Poly Sci major who continues to insist that politics is less an empirical science and more a blood-and-bone art, Politify is a gross oversimplification.  If it results in attracting more of the disengaged to pay attention to actual issues, more's the better, says I.
NOTE to Fellow Junkies: I'm certain you'll think I've left out good resources and, if you feel strongly enough, you'll let me know.  Please bear in mind that in emphasizing objectivity I've ruled out overt partisans.
Comments?  Let's hear them.